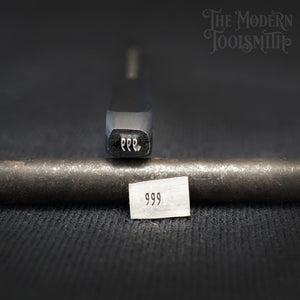 Mark your fine sliver creations with this modern font .999 stamp. Stamp impression measures approximately  4 mm wide by 2 mm tall.
Designed to be used on fine silver only.
*Made to Order - Please allow 2-3 weeks for me to make your stamp*
**Due to the handmade nature of my metal stamps, there will be small variations in size, shape, and patterns on each stamp as the work is done by hand.